To the planet
WATER: A PRECIOUS RESOURCE
Water is the primary resource in the manufacture of our injectable products, so it is vital that we reduce the consumption. Laboratoire Aguettant´s ambitions has resulted in an industrial plan to save water. The goal is to improve the performance of saving water on every site. Efficacy is measured by tracking the ratio of water consumption to quantity of products made.
SUSTAINABLE AND ECO-RESPONSIBLE PRODUCTS
Aguettant is committed to iinclude eco-responsible practice in the manufacture of our products. From the design phase to end of life.
Several factors are considered in the process of eco-design :
reduce, recycle, waste less
minimise energy to produce
transport more eco-friendly and efficiently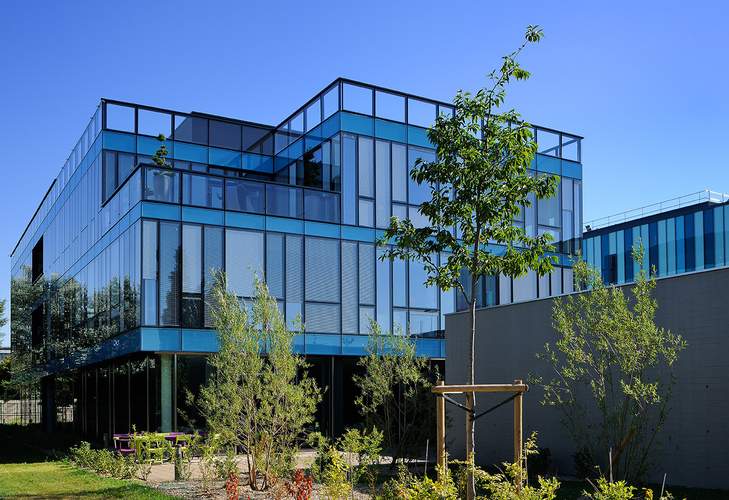 We Want to reduce waste
The health care sector is generating massive amounts of waste every day and the use of essential medicines are part of this waste: General waste, like blisters and packaging, sharp utensils like needles and medicine waste, e.g. unused, or expired medicines are disposed every day. Ready To Administer medicines reduce the amount of waste in hospitals by reducing or eliminating the use of ampoules, needles and packaging.
CORPORATE SOCIAL RESPONSIBILITY
By joining the "e-Engaged CSR pack" collective operation developed by AFNOR, the Laboratoire Aguettant is committed to CSR principles.
Our work enabled us to obtain e-Engaged CSR accreditation on 7 January 2019. Obtaining this first level of recognition for our CSR commitment confirms our dedication to continuous improvement in sustainable development of our activities.
This accreditation assesses the level of maturity of our CSR approach, helps us to promote our best practices and guide our areas of progress.
The ISO 26000 standard invites organisations to structure their approach around 7 central questions:
Organisational Governance
Human Rights
Relationships and working conditions
The environment
Fair Operating Practices
Consumer issues
Communities and sustainable development