Our history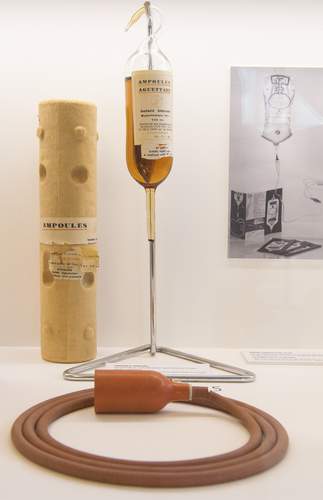 LABORATOIRE AGUETTANT: More than 100 years of innovation
For over a century, the Aguettant family has been specialising in injectable solutions via its laboratory.
The roots of Aguettant are in rheumatism. In the 1830s, Noël Crolas developed the Cocheux tincture for rheumatism and gout in his pharmacy.
The son of Nöel, Ferdinand Crolas, sold the tincture to his brother-in-law, Louis-Joseph Aguettant, a chemist and businessman, to secure the long-term future of the small family business.
In 1880, Louis-Joseph Aguettant founded Tavernier et Aguettant with the pharmacist, Bruno Tavernier.
The laboratory's mission was formed by its interest in the works of Gabriel Pravaz, who developed and optimised the syringe, and by Ferdinand Crolas' work on antipyrine.
Louis-Joseph's grandson, Noël Aguettant, also a pharmacist, moved to the Quai Fulchiron in 1903 to develop a new technology: injectable medicines.
In 1835, in the Rue Farges in Lyon, Noël Crolas extracted alkaloid from an autumn crocus bulb in his pharmacy and developed the Cocheux tincture, designed to treat rheumatism and gout.
The product stayed on the market for more than 150 years, until the 1990s.
It was the oldest medicine at that time in the Vidal, the French reference directory of medicines.
the Crolas pine bud syrup, tincture of colchium and pastilles made the reputation of the laboratory in the nineteenth century.
These products allowed Laboratoire Aguettant to research and invest to become the French market leader in injectables in the twentieth century.
Founded in 1903, family owned Laboratoire Aguettant has become an established partner in healthcare.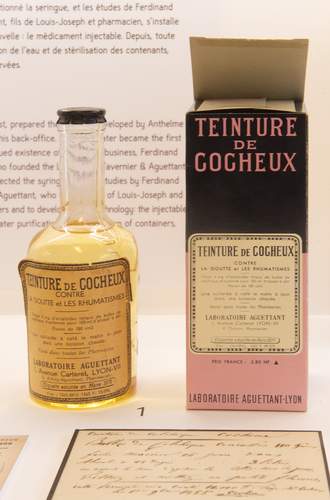 Laboratoire Aguettant now have a strong international presence in over 70 countries worldwide and focuses on long-term success, from organic growth, with mutual openness to partnerships and strategic alliances.